Staff Directory
Staff

Forum Manager
Administrator
vintageproductions
ADMINISTRATOR
tarbridge
CHIEF MODERATOR
stratasfan
Forum Supremo (or is it Forum Muggins?)
Technical Help, General Forum Help, Sale/Trade/Wanted Boards Moderator
Mr.Jerry
Moderator
Home Front and Women's Services Specialist and Board Moderator, General Moderation.
aznation
INDIVIDUAL & UNIT RESEARCH MODERATOR
Individual & Unit Research Board Moderator
Charlie Flick
FIREARMS / EDGED WEAPONS MODERATOR
Firearms & Weapons Board Moderator, Firearms Specialist
CNY Militaria
SENIOR MODERATOR
Uniforms, Groupings, Medals, For Sale Boards Moderator.
Nkomo
FIELD GEAR SPECIALIST & MODERATOR
Field Gear Specialist, Field Gear Boards Moderator
Shenkursk
MODERATOR / SPONSOR
Preservation, Events Calendar, Aviation Clothing & Equipment, WWI Boards Moderator.
Salvage Sailor
US NAVY SPECIALIST & MODERATOR
USN, USCG and Naval Services Specialist and Moderator. 
KASTAUFFER
MEDALS SPECIALIST & MODERATOR
Medals Specialist. Medals and POW Board Moderator.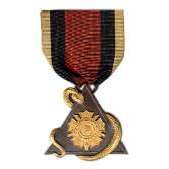 KevinBeyer
VETERANS' ORGANIZATIONS SPECIALIST
Veterans' Organizations Board Specialist.
River Patrol
VIETNAM-ERA UNIFORMS / PATCHES SPECIALIST & MODERATOR
Vietnam Uniforms and Patch Specialist and Moderator.
Eric Queen
EXPERT SOCIAL DISTANCER
Individual & Unit Photographs Board Moderator
Brig
SENIOR MODERATOR
Individual & Unit Photographs Board Moderator