I finally got this piece in the mail today!! It was probably the hardest I've worked to get a helmet ever, and boy was it worth it! I got it from the man him self, who is now at Ft. Bragg.
The helmet was used by SGT. T**** (Censored due to still being active) while with 2/30 Infantry Regiment, 10th Mountain Division. He was a member of their Scout Sniper Platoon "Team Spectre". The helmet was used in Iraq and Afghanistan, at which time it was painted in desert camo. When he returned the helmet was repainted and used in training, hence the current camo scheme and good condition. I did not know that non SF units were allowed to paint and costumize their gear, but these guys did so quite regularily. I also have pictures of other scout's with the 10th mountain (1/87th inf regt) who also painted their helmets. From what he was telling me, they work in a similar manner as LRS units, 7-8 man teams, inserted at night, picked up in the morning.
The helmet itself is an MSA helmet made in 2005, it has an X-Treme Comfort one piece forehead pad and the nvg bracket is a cut down customized old style bracket. The chinstrap is a new issued one as he put the old one on his new helmet.
A guaranteed 'real deal' painted helmet. And the best thing is he has another one I might be able to get.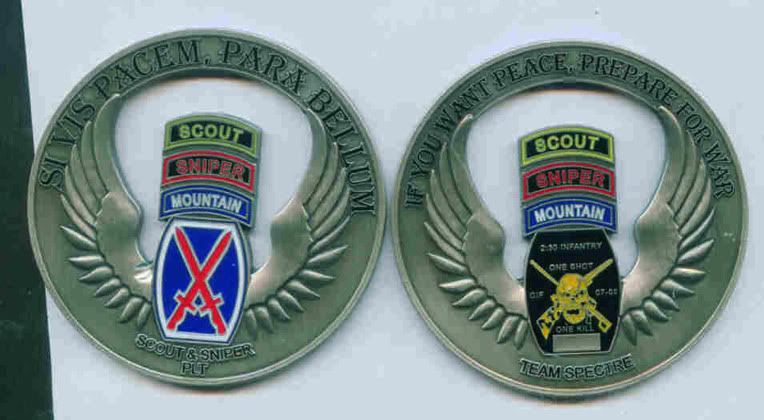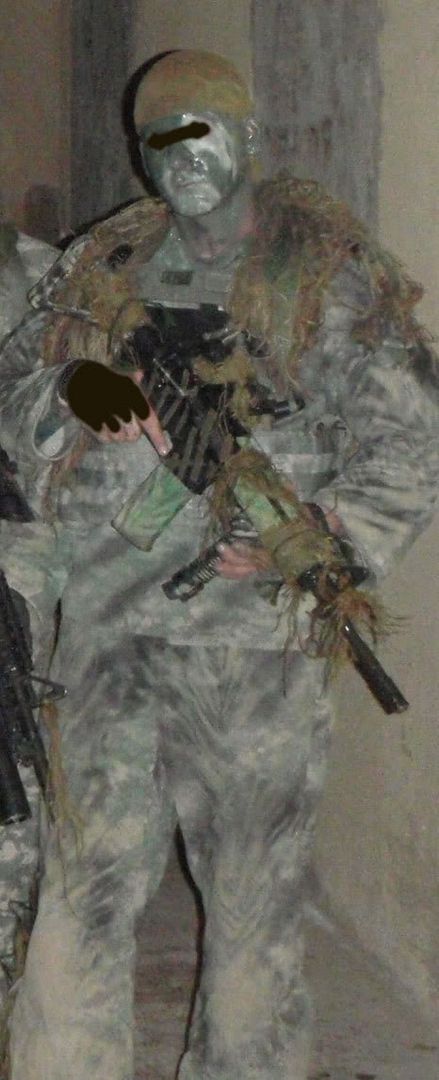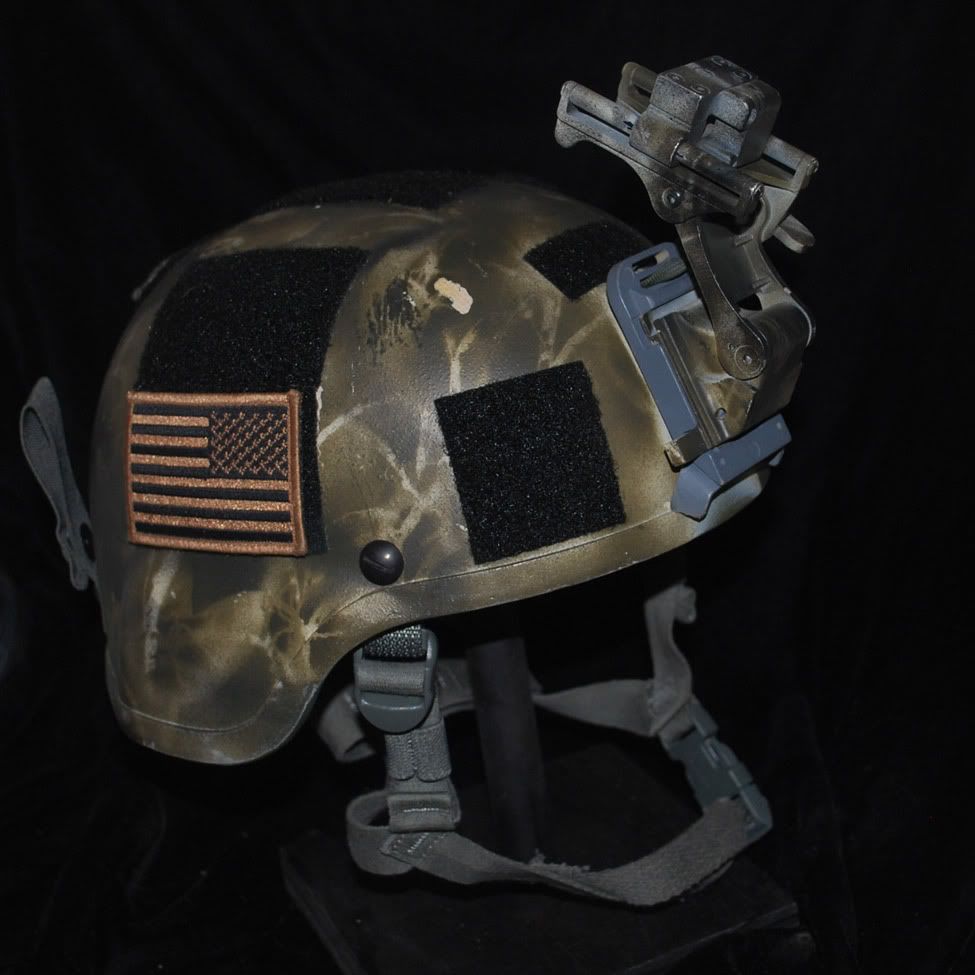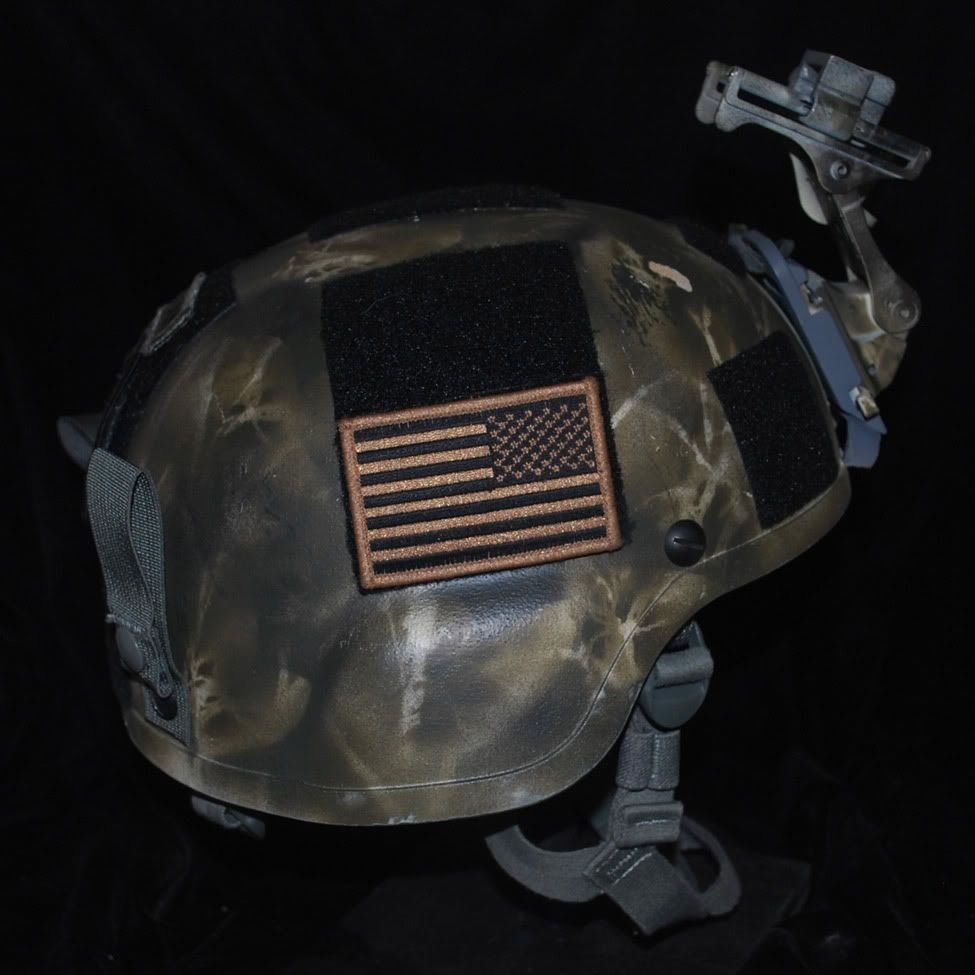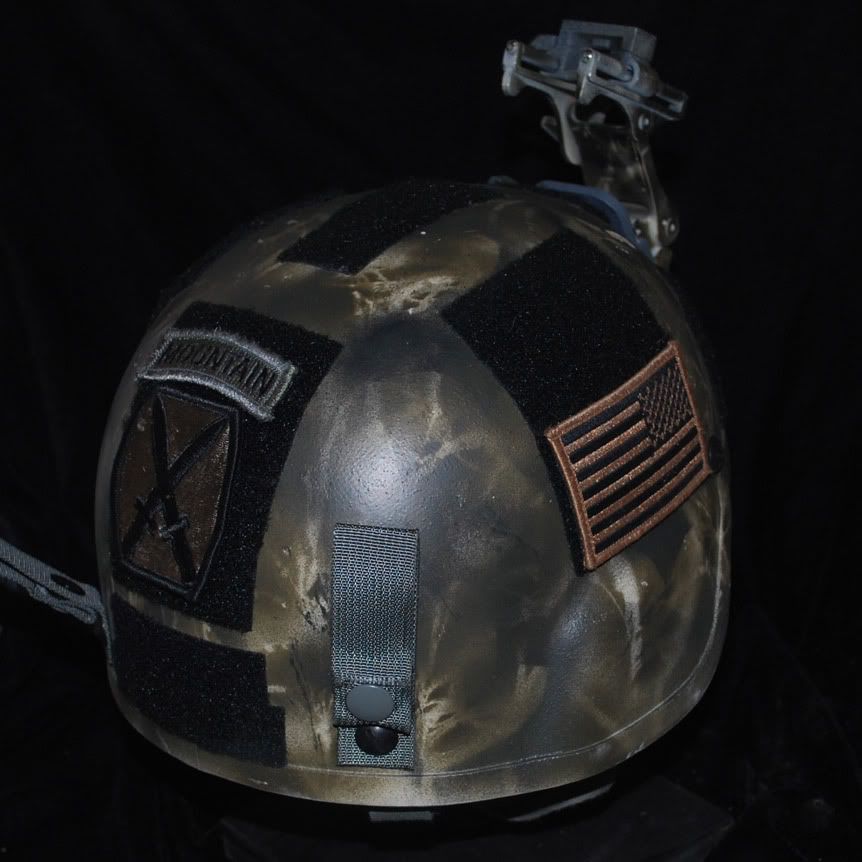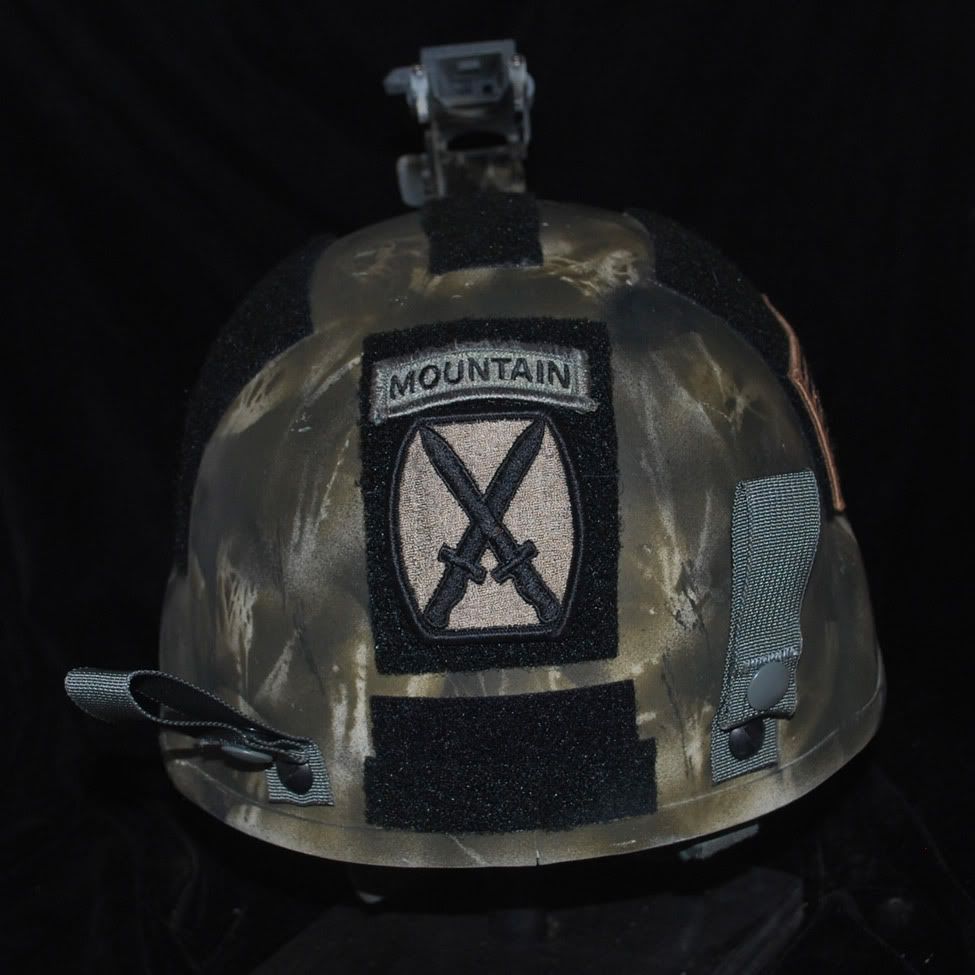 Edited by Bugme, 25 January 2011 - 06:23 AM.