In my few years of collecting, I have ran across quite a few. I mainly use them for storage of OTHER militaria because of the limited space in my room.
All of mine: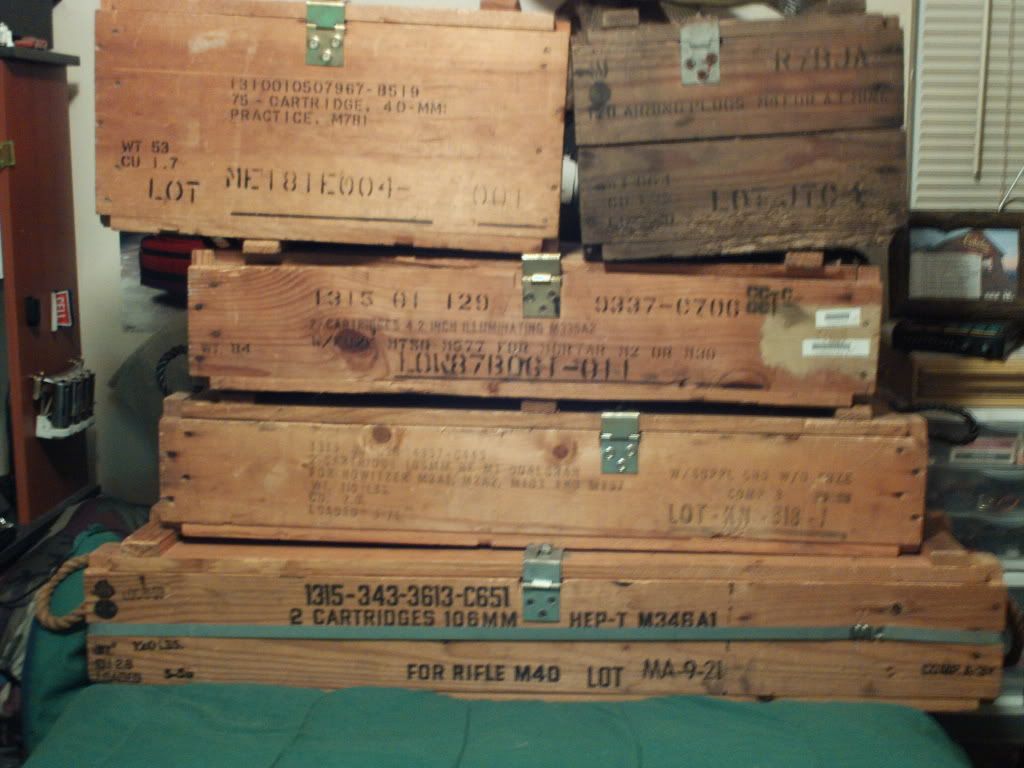 75 - CARTRIDGE, 40 - MM:
PRACTICE, M781
These are full size grenades for a M79 "Blooper," M203, or MK19 (the machine gun/grenade launcher) that contain a fluorescent orange chalk instead of explosives for target practice.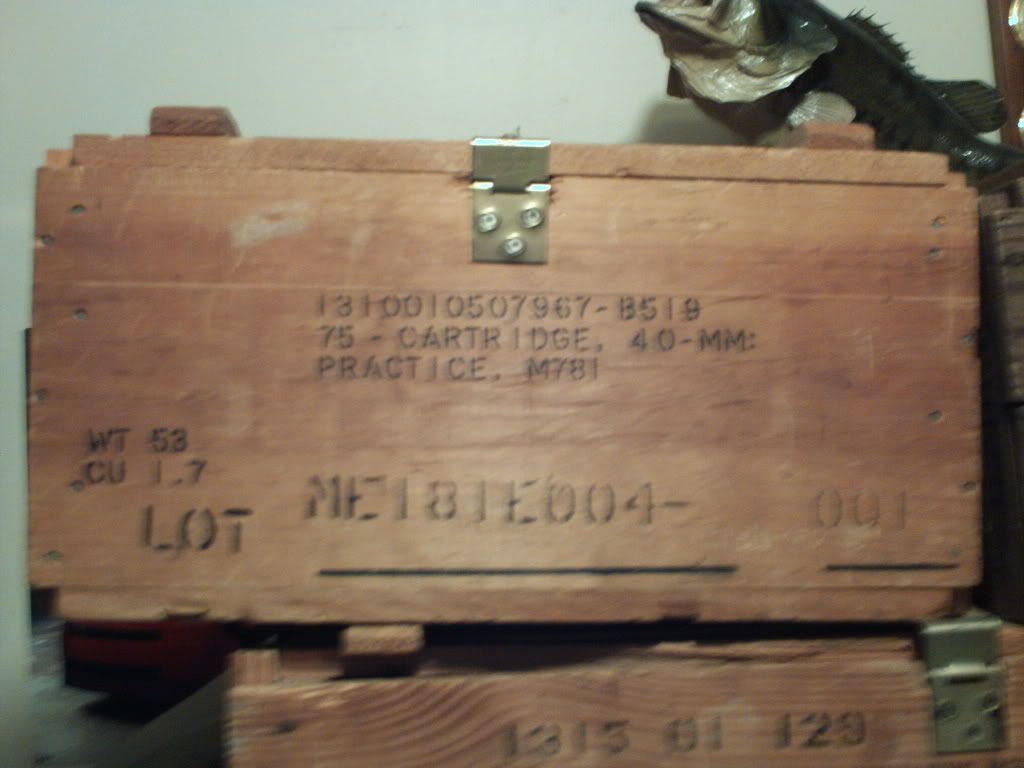 Termite damage on this one:
T20 ARMING PLUGS M4 FOR AT MINE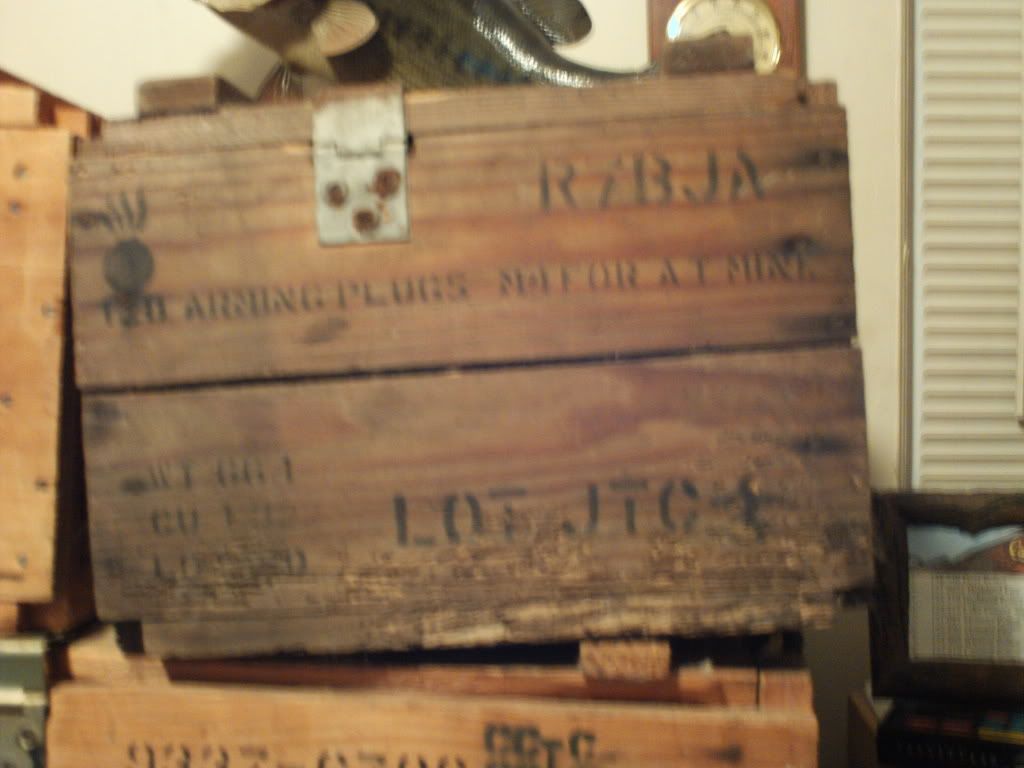 My other three from top to bottom:
2 CARTRIDGES 4.2 INCH ILLUMINATING M335A2
W/FUZE M7SQ FOR MORTAR M2 OR M30
2 CARTRIDGES 105MM HE M1 DUALGRAN
FOR HOWITZER M2A1, M2A2, M103, AND M737
(Loaded 5/74)
(Last one is half cut off by camera)
2 CARTRIDGES 106MM HEP-T M346A1
FOR RIFLE M40 (Recoilless Rifle?)
Show us yours!