VMB-443 | Marine Bombing Squadron 443
Date Commissioned: 9.15.43, Cherry Point
Overseas Date: 9.44 | Emirau
Date Deactivated: 11.30.45, Miramar
Aircraft: PBJ-ID, PBJ- 1J
Insignia
Artist: Donald Graser
Date of Insignia: 1944
Authorization: HQMC
Manufacturing Details: First issue -American embroidered on twill. Second issue - Australian embroidered on wool.
Type 1 | American embroidered on twill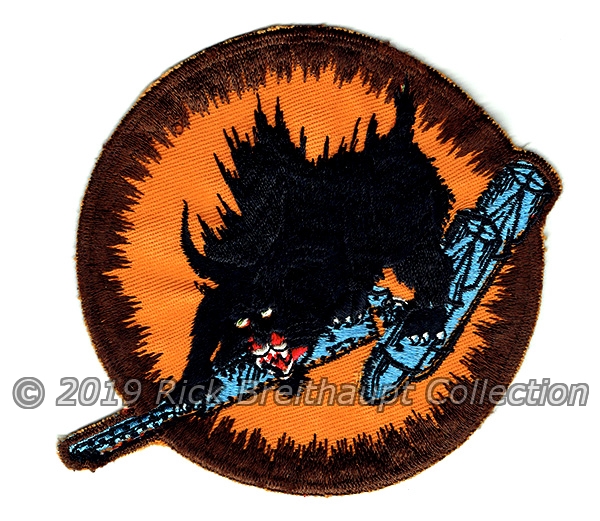 PBJ-1D | The only surviving PBJ-1D still flying.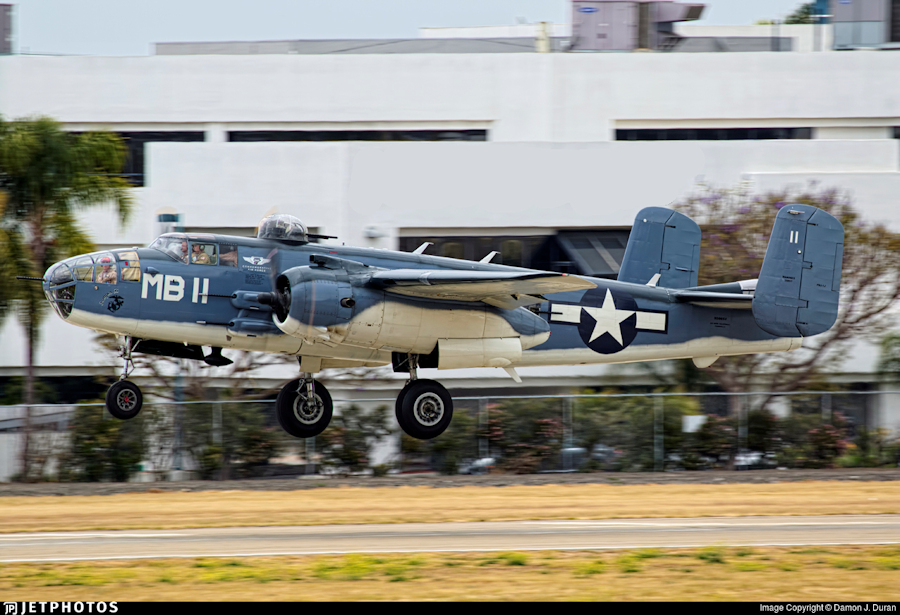 Interior photos of the plane and other images can be seen in a 2012 post, here.
Millstein, Jeff. U. S. Marine Corps Aviation Unit Insignia 1941-1946. p 88.
Rottman, Gordon L. (2002). U.S. Marine Corps World War II Order of Battle - Ground and Air Units in the Pacific War, 1939-1945. p 444.