"NTSB Releases Preliminary Report on B17 Crash"
https://www.warhisto...news/b17-2.html
Looking at the top of the wreckage from this angle it looks like to be the top turret with the guns pointing downward, just goes to show how violent the crash was. I'm still amazed how many survived. I had the opportunity to visit "Nine-O-Nine" back in 2012, she and "Witchcraft" were actually the very first WWII aircraft I ever saw and heard in person.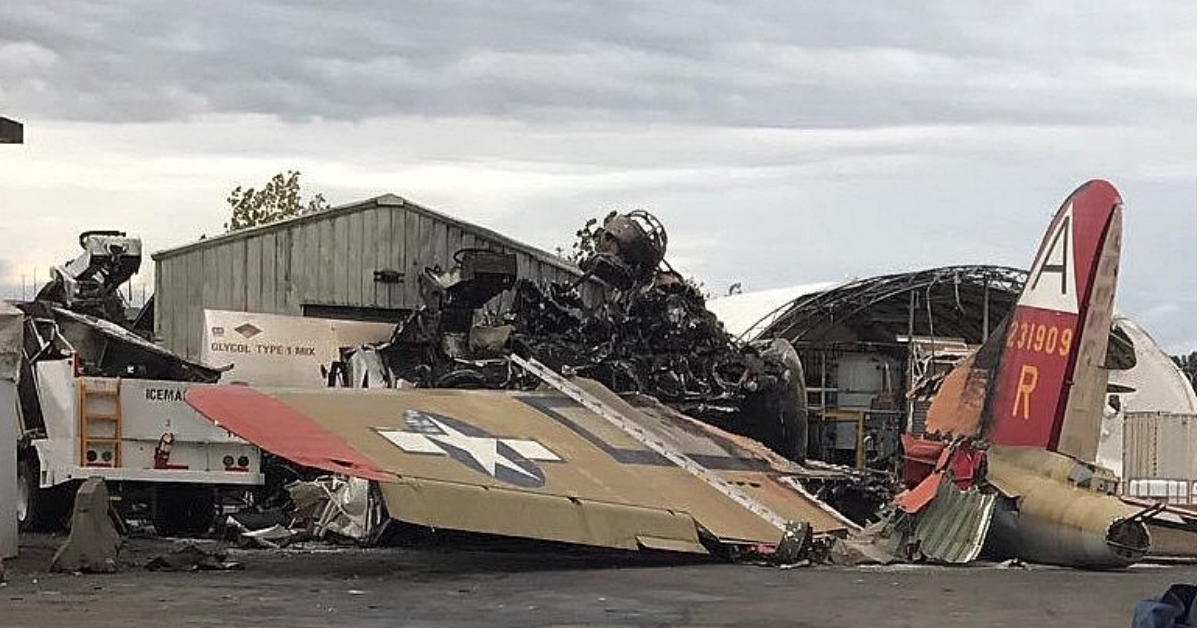 Edited by McDermut99, 03 November 2019 - 07:04 PM.