Hello
Here is my question :
When does the US Government award US medals to foreign soldier ?
I found a death card from a French Captain from the 2nd regiment de Spahis (2nd North African Cavalry regiment) killed in 1945 in Germany when his jeep was hit by a Panzerfaust shell.
The death card says he was awarded the Silver Star. I was wondering how could this happen ?
Thanks
For the translation it says he got 4 times army citation and was awarded the legion of honor.
The moto means : He loved life but he was not afraid of death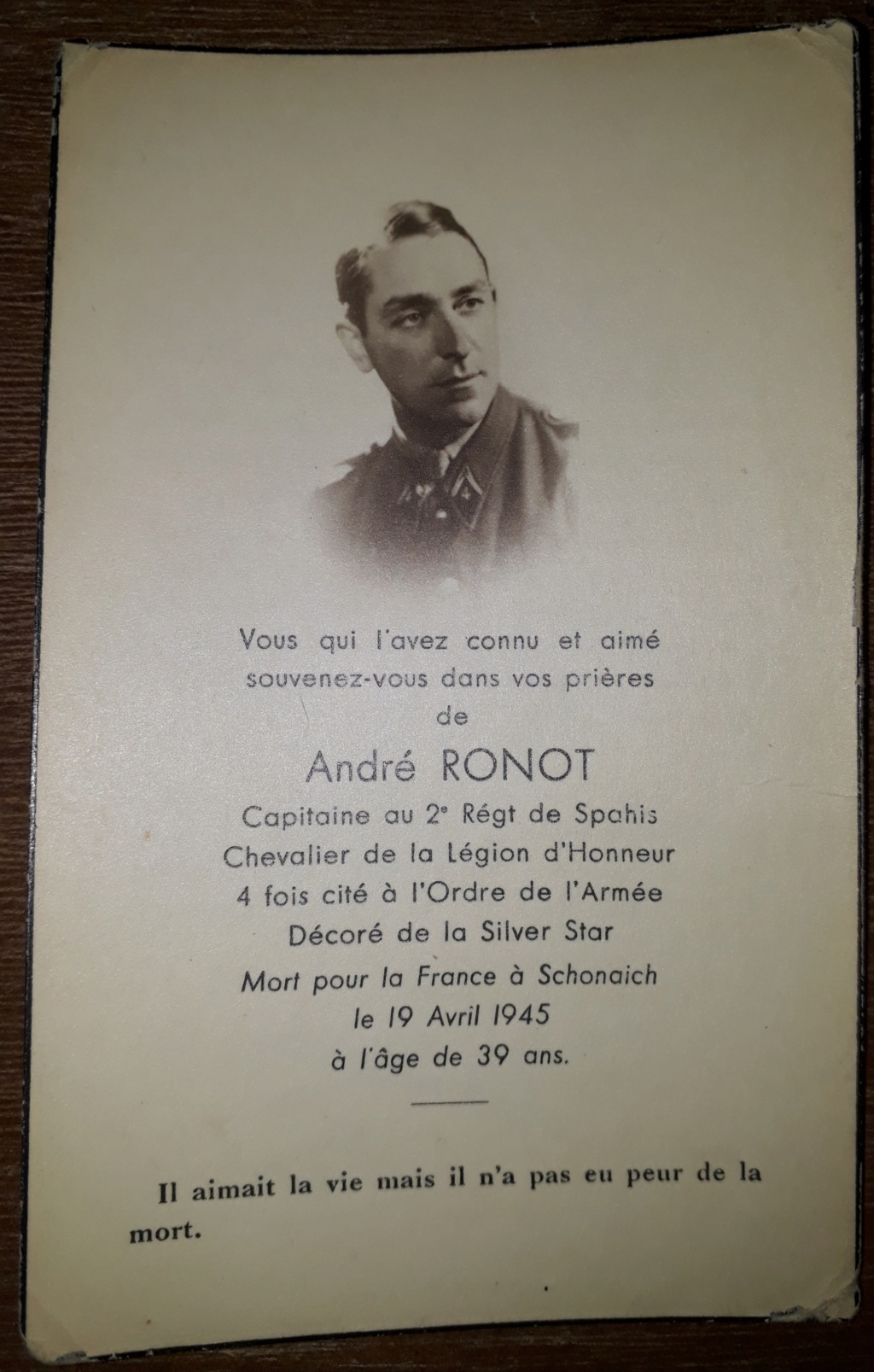 Edited by usaaf93, 06 September 2019 - 01:27 PM.