Hi,
First of all, I hope this is in the right forum. It most likely is, please let me explain.
I literally just found this musette on eBay, after a quick Google search I seem to have identified it to a 401st Bomb Group captain named Howard D. Fishbeck. I check names on items most of the time, but hardly ever get any positive results. This time was different. Persisting most likely paid off. Google returned a bunch of unmistakable hits following my search for 'Captain Fishbeck'. I even came across some pictures of him and his crew. I'm almost 100% certain that the musette is that of Howard Fishbeck, who to my absolute amazement seems to have flown 60 (!) missions over Europe with the 8th USAAF. 
I don't have any real concerns about authenticity but will let the pictures do the talking just in case others don't like it. Please let me know what you think. Any information on the coding on there would be more than welcome. I'm guessing the CR could mean 'commander.' The AC should stand for 'Air Corps.' Fishbeck's a pretty rare name. There likely weren't any other officers with that name. I normally don't collect USAAF related items but I sure hope I did the right thing hitting the BIN on this one. I only have two other identified items in the collection and this would make a great third. 
Thanks
Ken
http://401bg.org/Mai...ls.aspx?ID=1280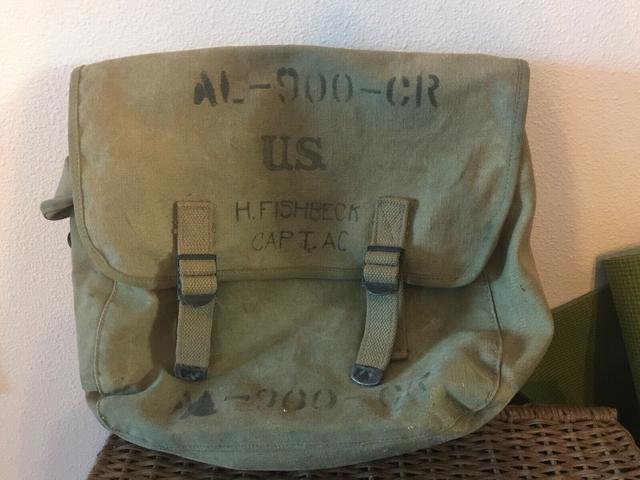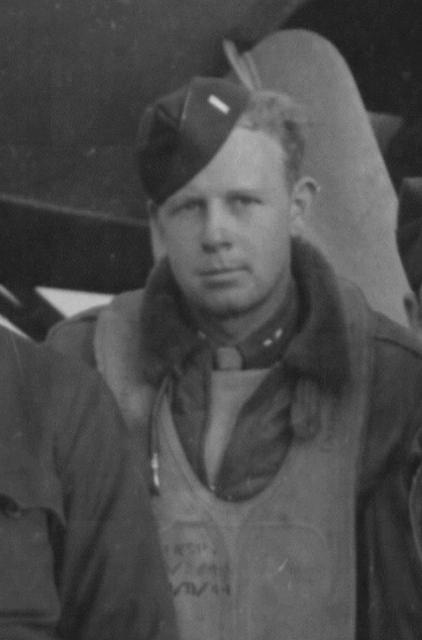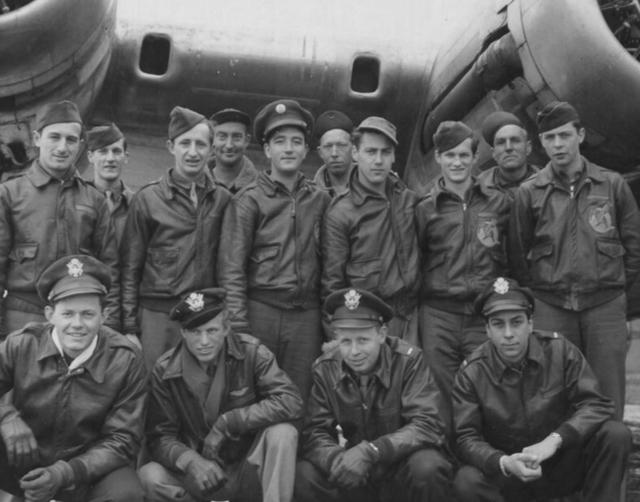 Edited by ken88, 27 August 2019 - 08:27 AM.