Here's an interesting find, to say the least... Bought it from Philippe Tanne who runs an antique shop in Normandy. 
Some research has lead to an unmistakable identification, in that this canteen was carried by a 507th PIR medic named Wayne E. Rapp. Rapp was in D company (med det), 1st platoon HQ. So far I know he jumped from a C47 nicknamed McGuinness on D-day, tail number 42-24208, which was flown by the 61st Troop Carrier Group. 
Unfortunately, Wayne E. Rapp was killed in action on June 22nd 1944 somewhere in France, at just 23 years of age. 
If by any chance anyone has any more information about this brave paratrooper, feel free to let me know. I'm trying to find a picture of his but don't know where to start.
You'll notice this set consists of a reissued WW1 cover, a reissued 1918 dated cup and a 1943 dated canteen. On the back is painted his name, and several odd markings. I've posted a cartridge belt on here with similar black disks, but so far no one has come up with an explanation as to what it means. Not sure if there's a connection to the markings on the cartridge belt but I already had some really strong suspicions about these having a link to the 82nd airborne division. Or maybe they're some type of QM/reissue marking after all...
Needless to say this canteen will always have a very special place in my collection.
Thanks,
Ken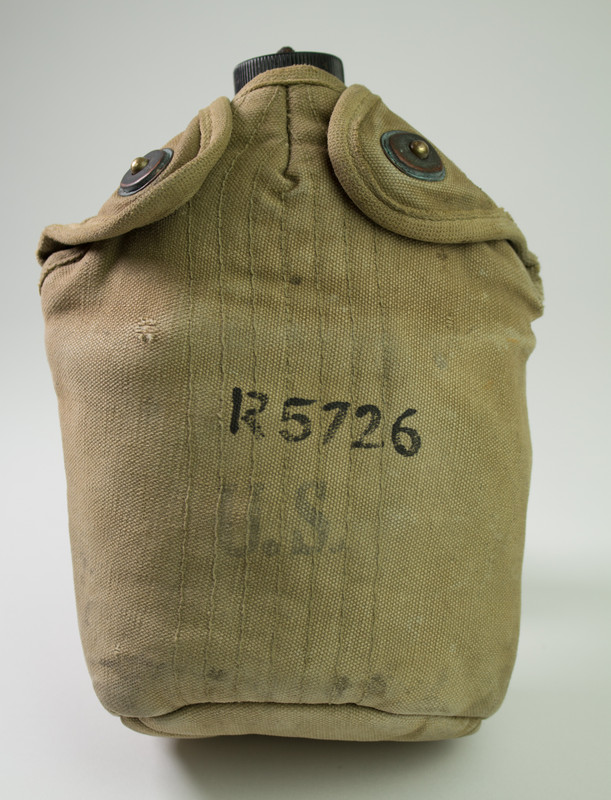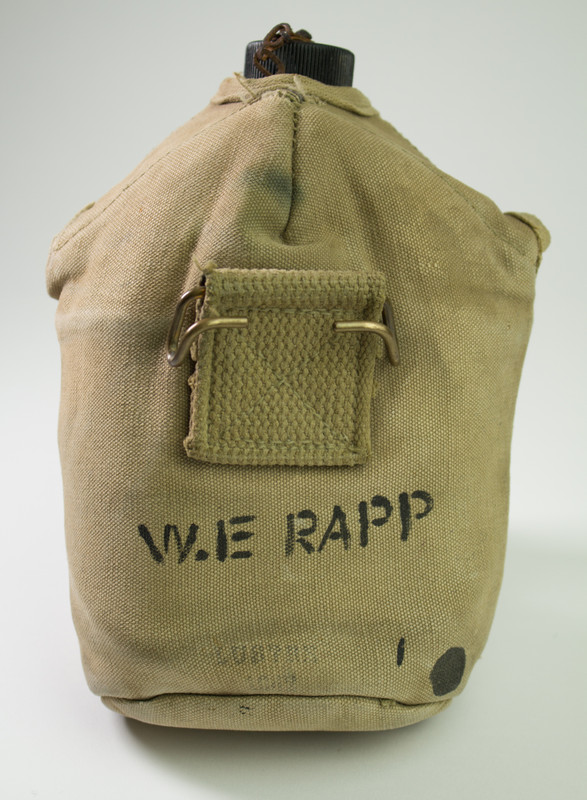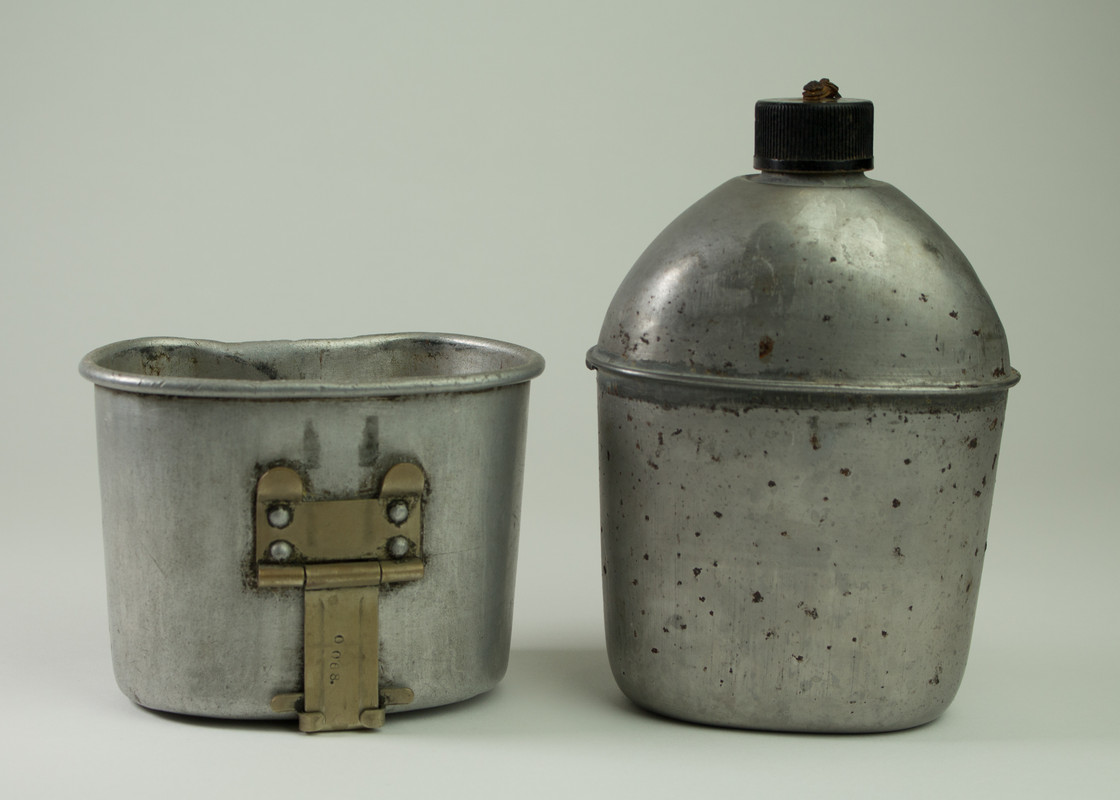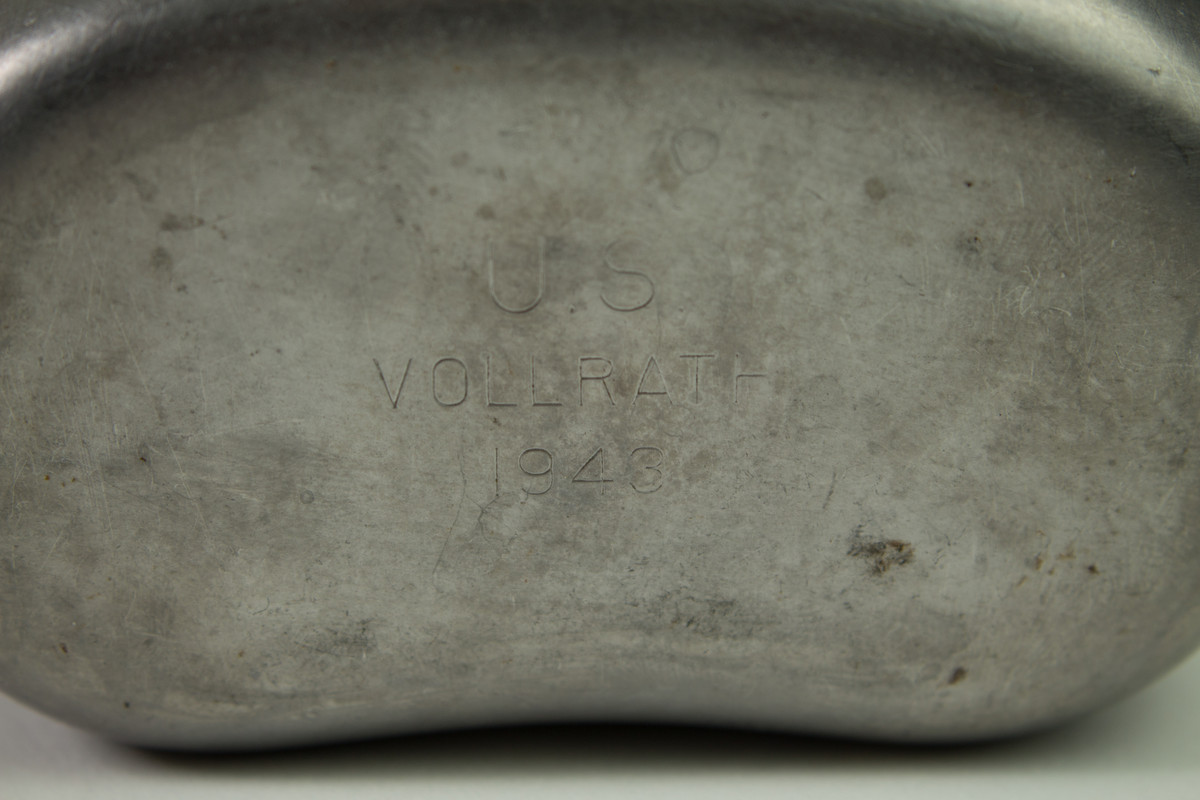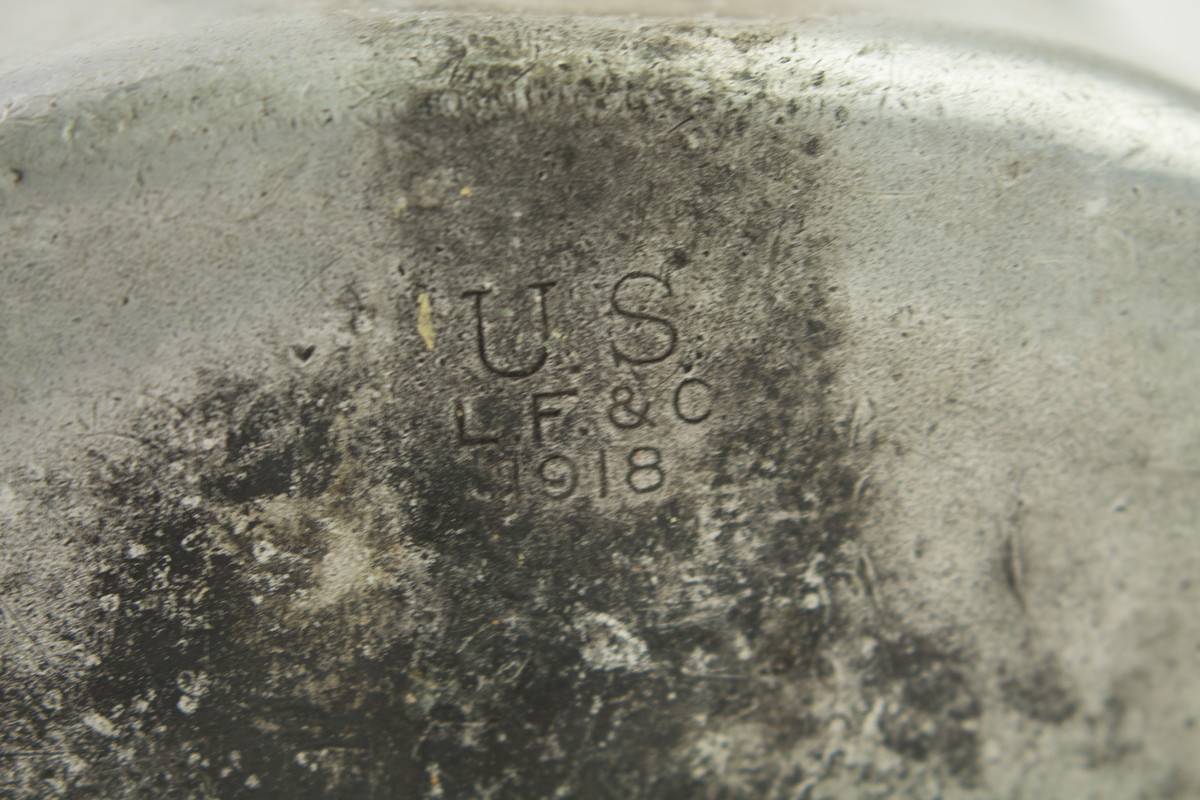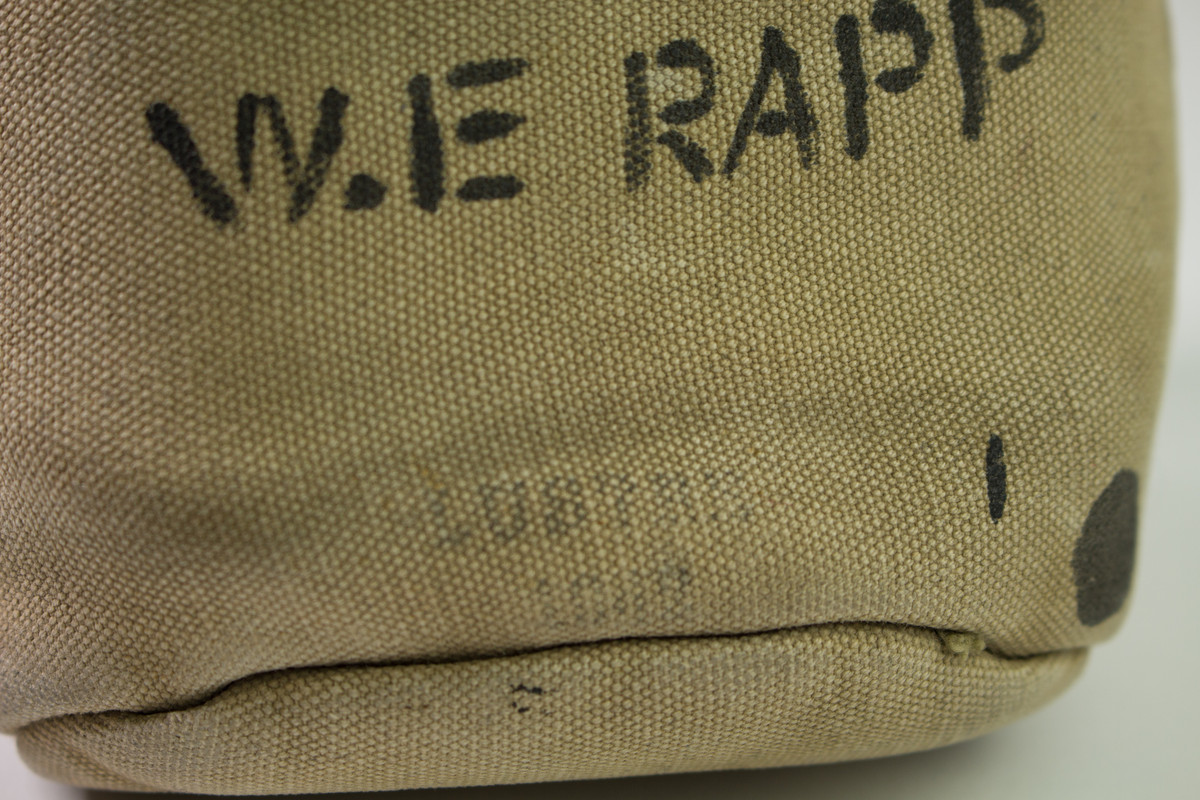 The cartridge belt I posted earlier (this one came from England and I've seen an exact same one, also on offer at Tanne's shop, question remains, what are these!?)