I thought the Forum members might like to see a display of flame thrower equipment which was set up at a Washington Arms Collectors show a year ago. The club was encouraging displays to usher their show into a new building at the Fairgrounds in Puyallup, Washington, so I thougth I'd present something different and not commonly seen at a gun show.
The display consisted of my USMC manikin with P42 camo carrying an early M1A1 flame thrower. On the table next to him is the original packing chest for the M1A1 and a scarce assistant gunner's knapsack filled with extra nitrogen and hydrogen bottles.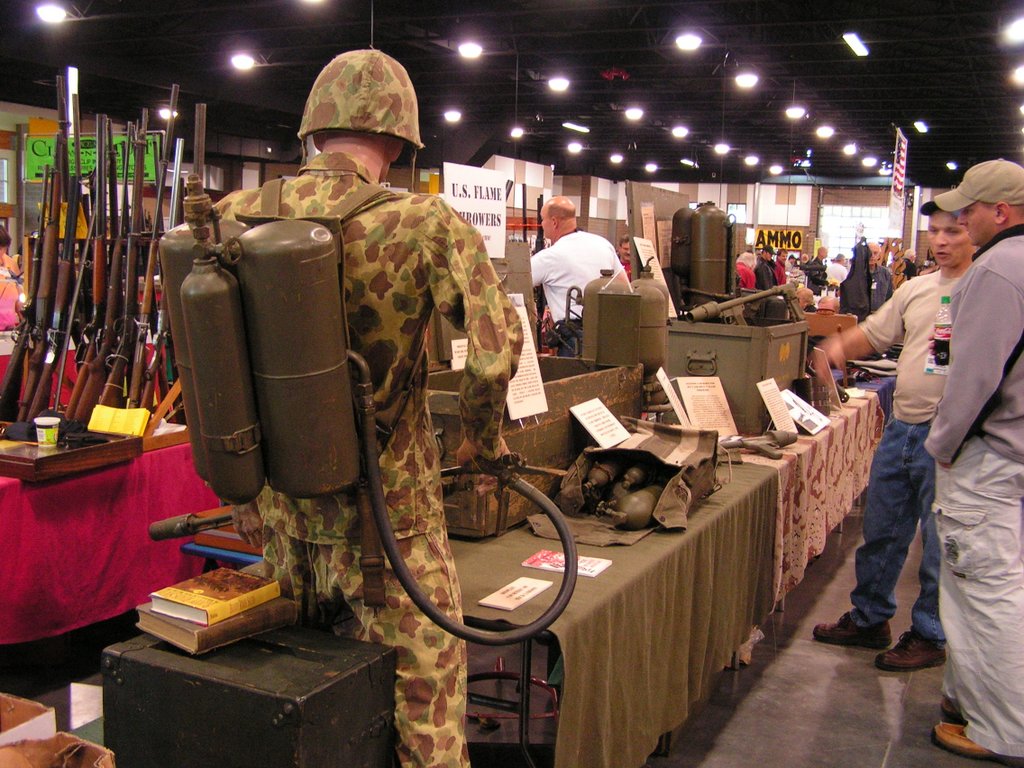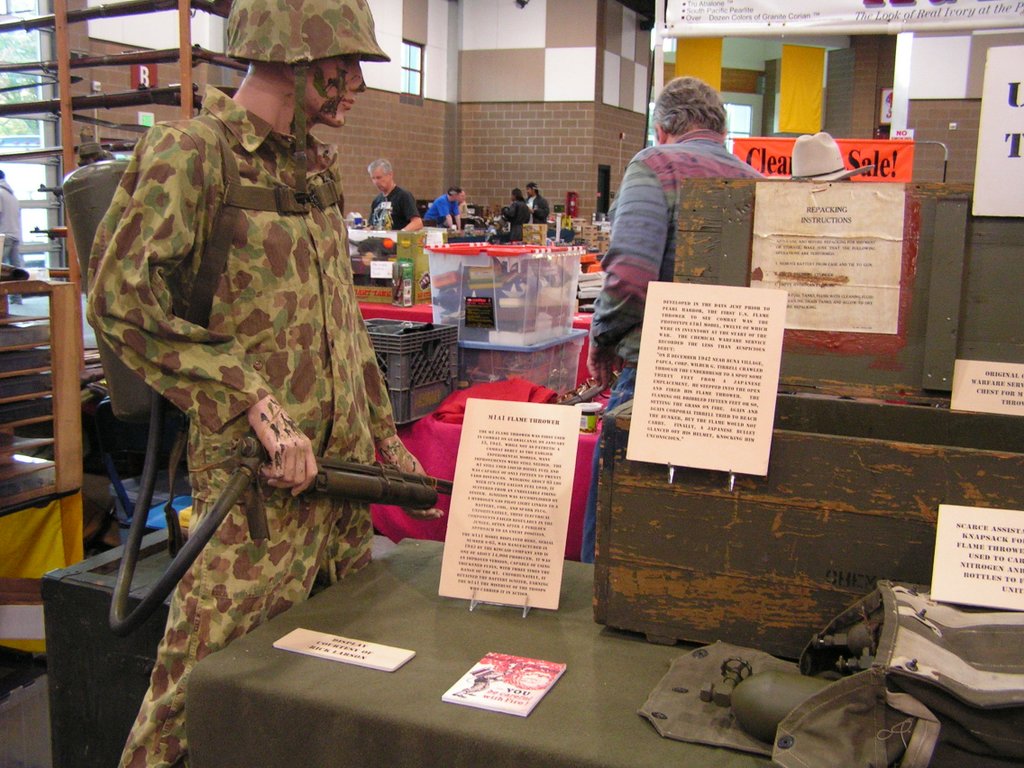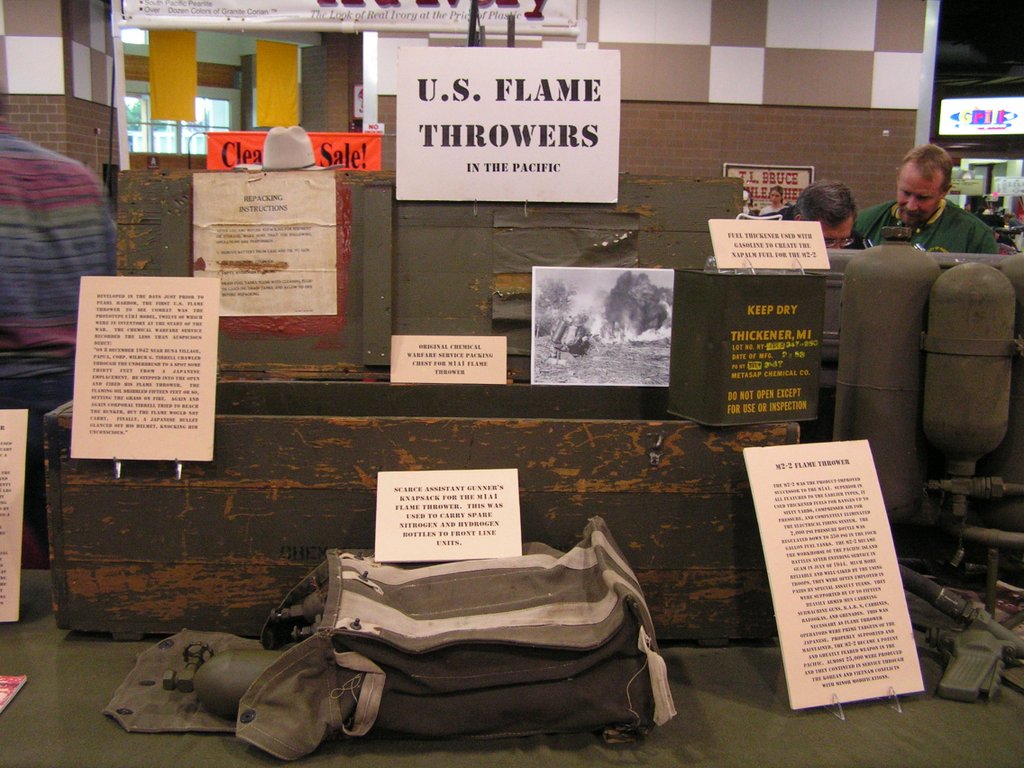 To the right of this equipment was a M2-2 flame thrower set, a can of M1 fuel thickener, several cans of ignition matches, and a couple flame thrower tool rolls. Though it's hard to see in the photo, the fuel tank group has the early hex filler caps with pressure relief valve and bent pipe to direct venting fuel away from the operator.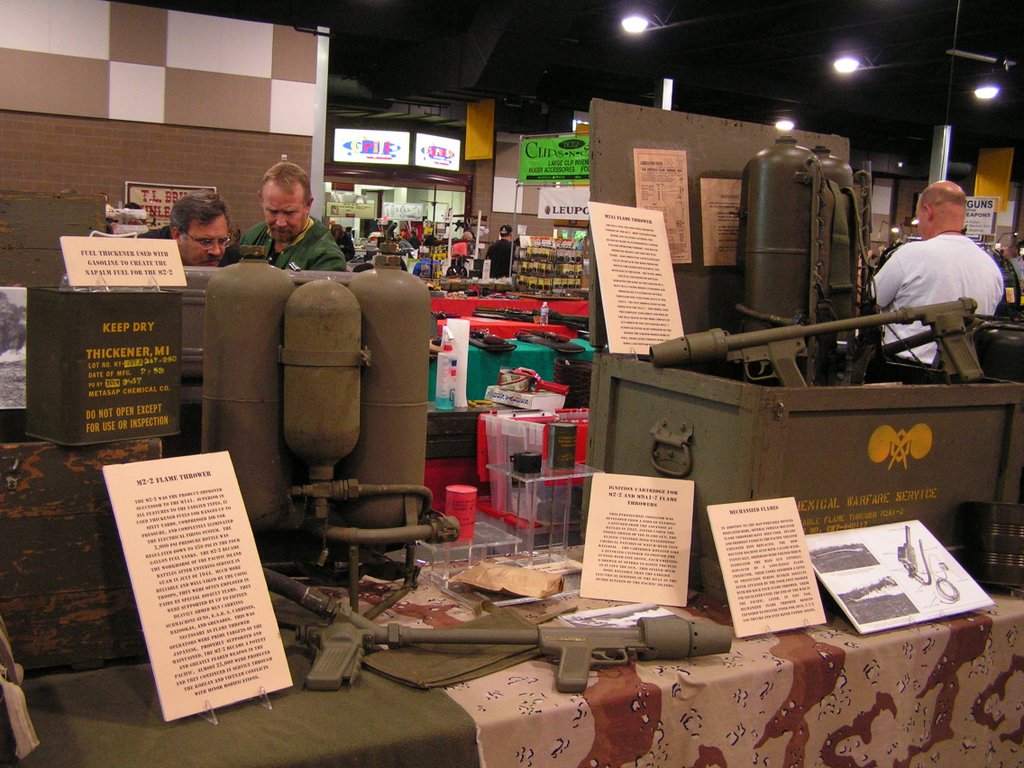 Next in line was a Korean war vintage M2A1 set with original packing chest, and in front of it, a Vietnam-era can of M4 thickener. To its right was a USMC Vietnam period M9A1-7 flame thrower with its short M7 wand assembly.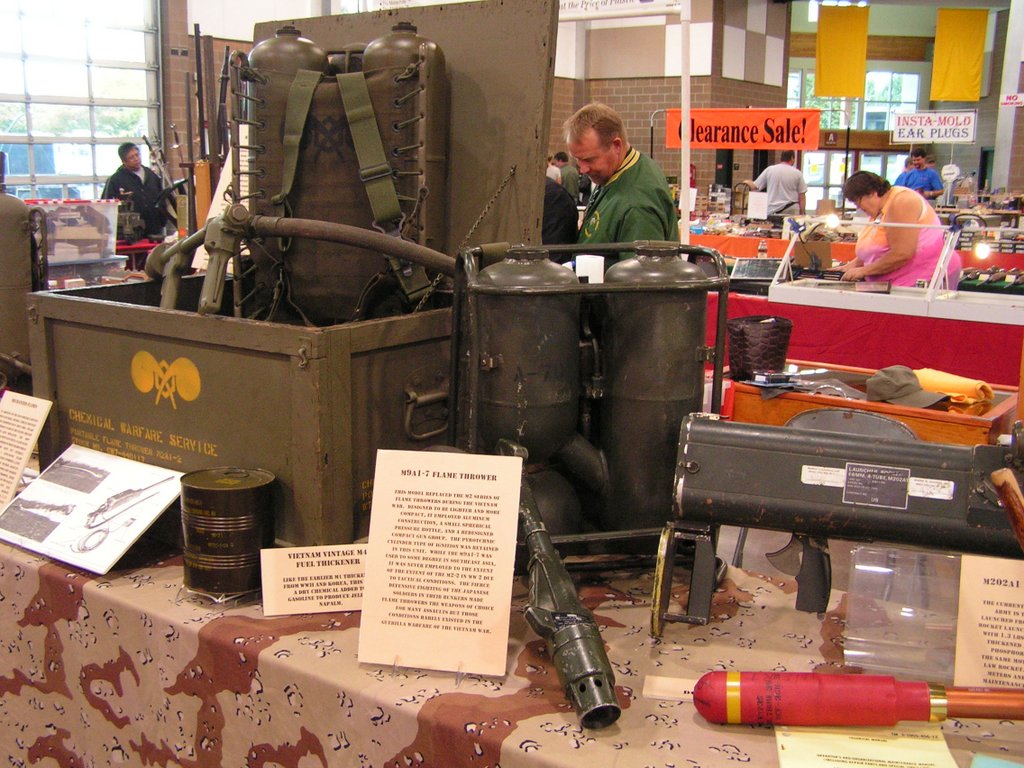 Rounding out the display was the last flame projector in U.S. service, an M202A1 4-shot rocket laucher with an M74 TPA filled flame rocket.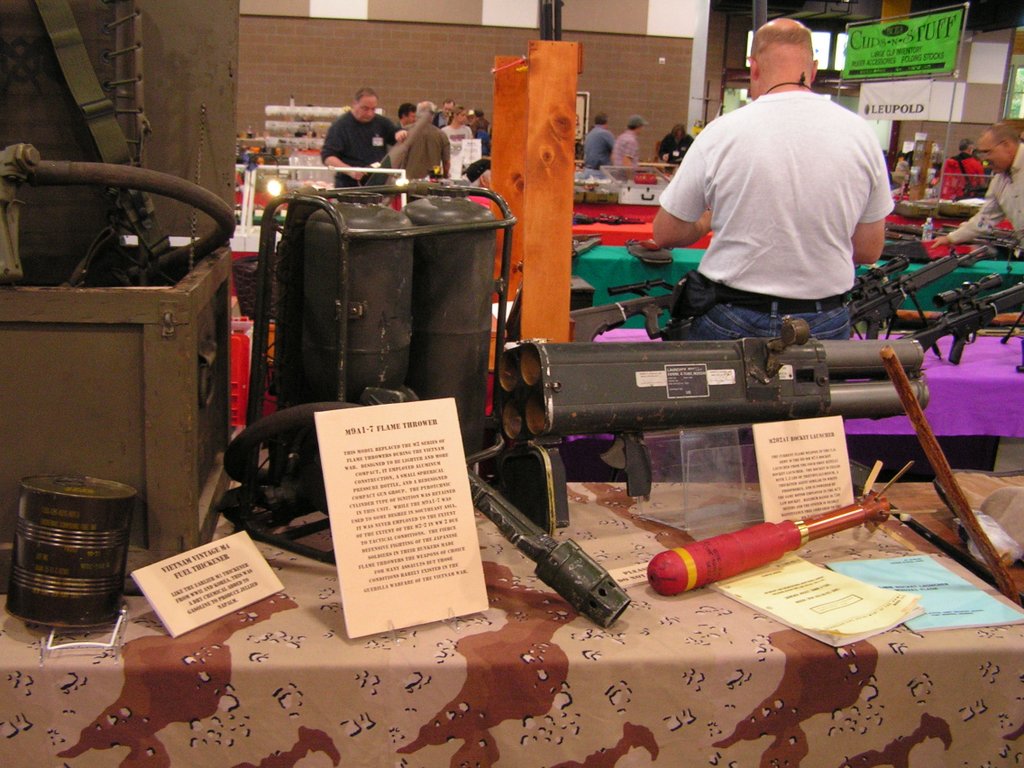 It was a fun display to set up and man for the weekend as most visitors who stopped to chat had never even seen a flame thrower outside the movies, and certainly never at a gun show. Like all well planned events (by me at least) it was not without its share of mishaps. The show was 150 miles from home and I managed to forget several accessories, such as original TMs that I'd planned to display. The best part was forgetting the right arm of the manikin, an oversight that had me building one late at night out of 2X2s and screws bought at a Home Depot at the last minute. Still a lot of fun to get out things that had been packed away for years and build a comprehensive display that was well received by the gun show crowd.
I'm afraid the flame thrower is finished for good as a weapon in the U.S. arsenal as it would certainly be considered a very un-PC device in modern times. Can you imagine how a CNN camera crew would portray American troops using a flame thrower in Iraq? There was criticism of their use against Japanese troops in WWII in some circles, but certainly nothing like it would be depicted and criticized today.