HELP!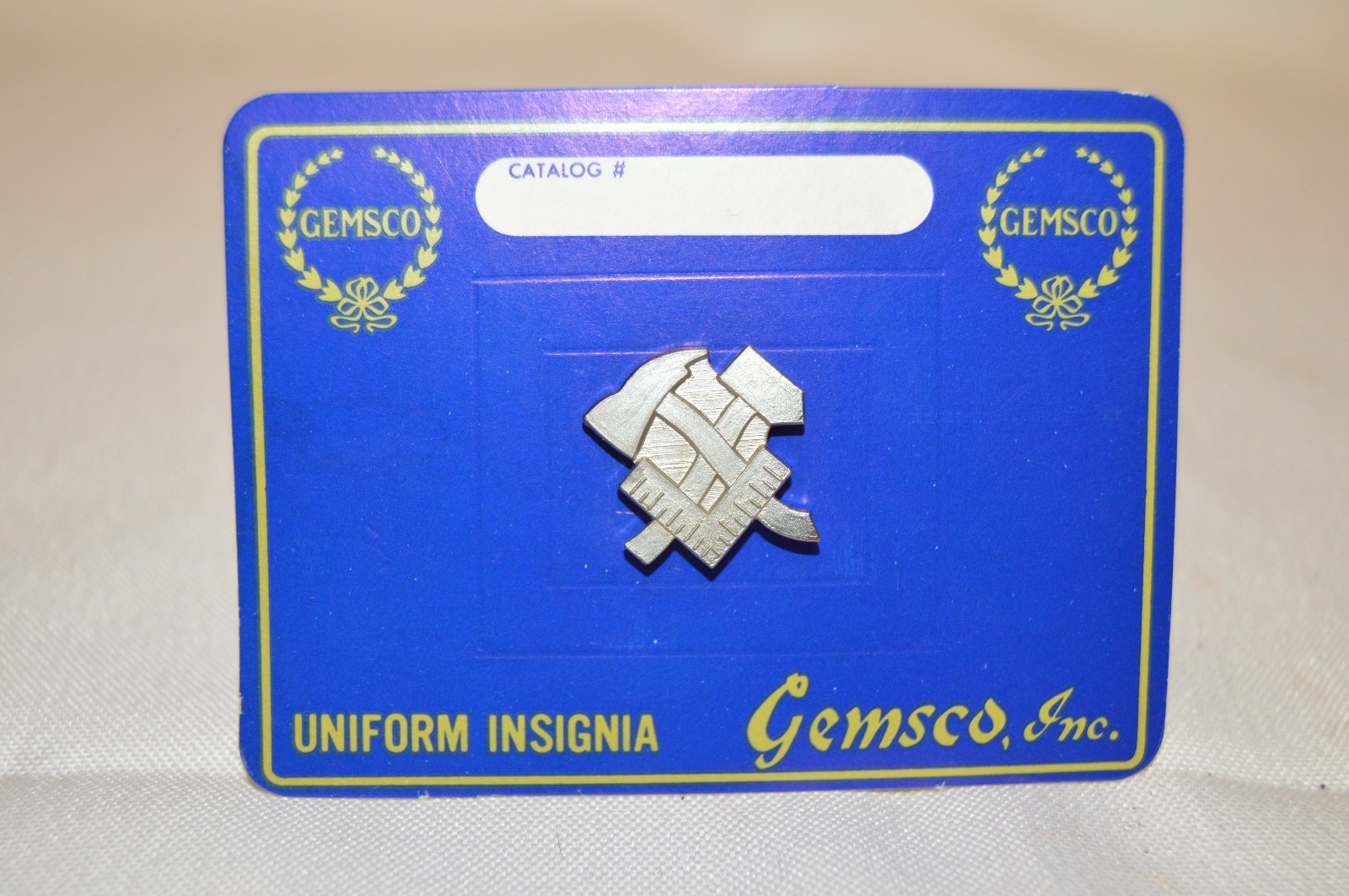 (about the size of a nickel, a quarter covers it)
SO.this is the Hull Maintenance Technician badge..has to be when HT did the duties of Damage Controlman  ('72-'88)  Fire axe is the same shape ish, and handles are bent, not straight as in the HT symbol I am used to..Carpenter's square is on top of handles, not under like regular HT badge..THIS one for example:
BUT Gemsco stopped doing pins 1975ish..so this looks to be an early one as far as all things HT go..I don't think the crow's sleeve symbol was embroidered this way...but I've never seen one from '72-'75.
Anyone have a clue?? I bought 2 just because!