Hi,
I'm looking for information and pictures showing the Organizational Colors of the Army Nurse Corps in WWII. What I have in mind is a flag that would be presented, for example during parades, with the National Color. I've found the following information:
Maroon and white were established for all branches of the Medical Department by the uniform specifications dated October 1916.
My guess would be a maroon flag with white fringe, an ANC caduceus embroided in the middle and 'Army Nurse Corps' written below, also in white.
I've only managed to find a Cadet Nurse Corps flag and this is how it looked like: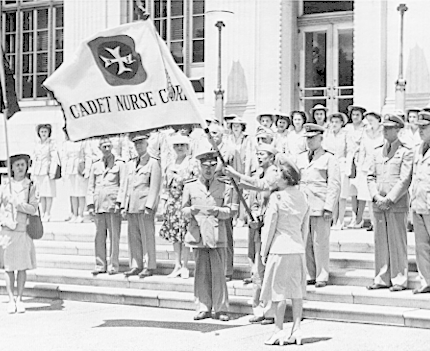 I know that each hospital had its own guidon flag (maroon with white letters) but I'm thinking about more general flag designating the Army Nurse Corps as an organization.
What do you think?
A couple of pictures:
USMCWR: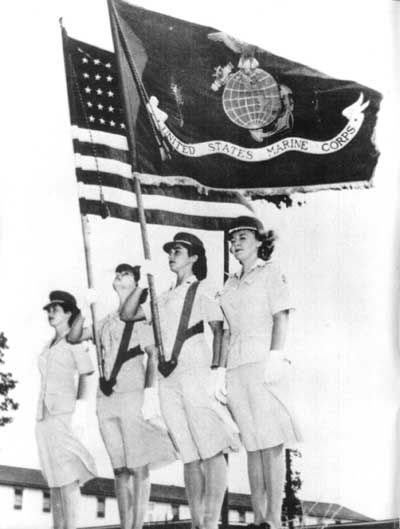 WAVES:
WACs:
Guidon of the 39th Field Hospital: